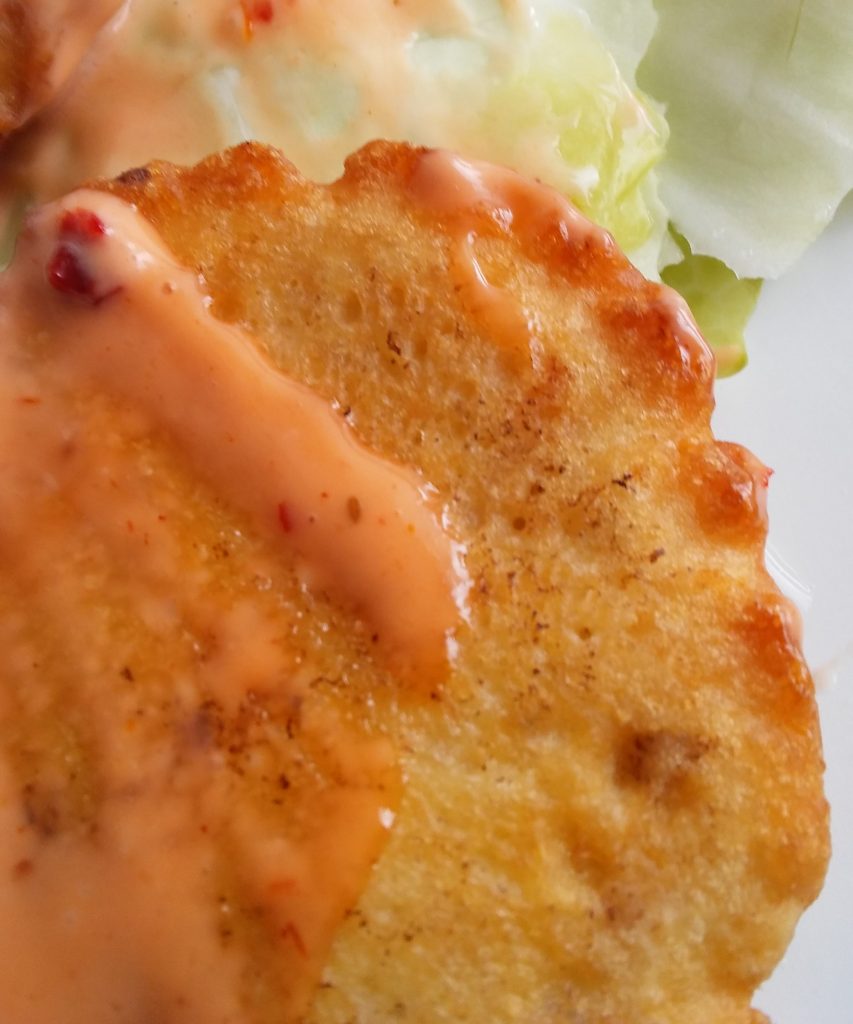 Believe it or not, this tasty treat is made from a can of tuna fish, one egg, two tablespoons of flour, 1/2 teaspoon of onion flakes and a dash of salt. Mix water from tuna can well with everything but the fish, and then stir in the flaked fish. Heat oil in a skillet, then carefully add spoonfuls of mixture and fry until crispy. It is a hit with kids and adults alike!
(Fish Fritters shown here on a bed of fresh cabbage and topped with Thousand Island Dressing.)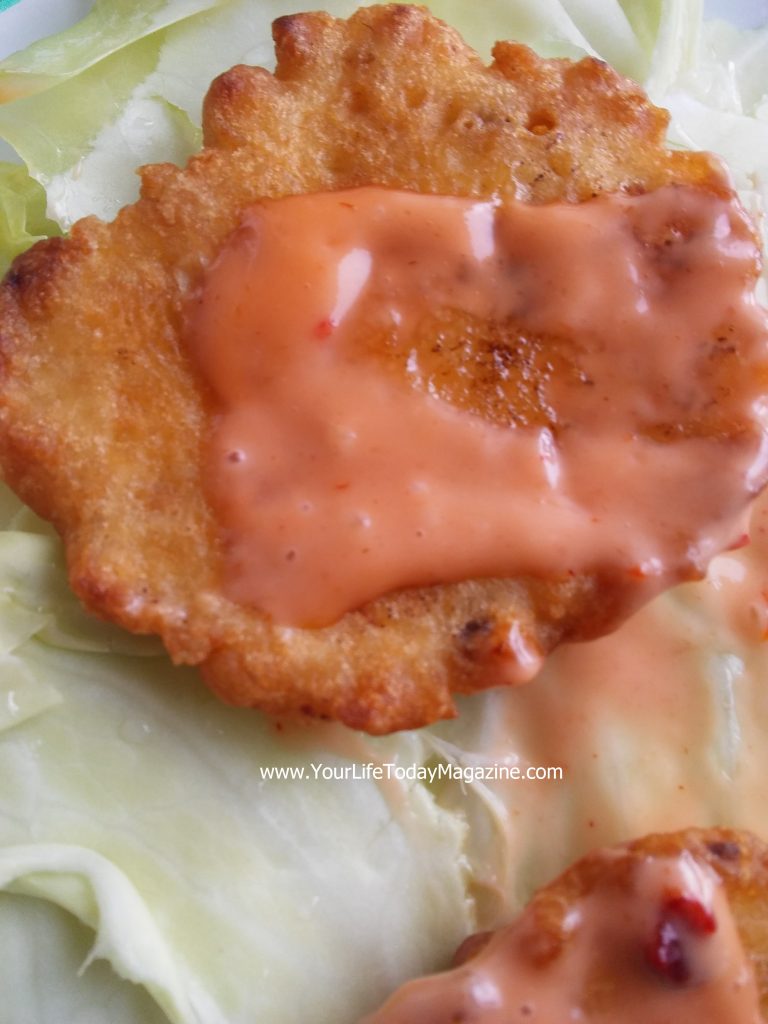 Need something interesting to top your noodles? Make a quick and easy peanut sauce! Take a teaspoonful of peanut butter, dilute it with approximately 1/2 cup of water. Heat to dissolve. Add a dash of ground ginger and a dash of hot pepper to taste. Pour over noodles. Add shredded (washed) raw carrots and cabbage for extra crunch.
You can make a quick dinner with a can of chicken, two cans of your favorite veggies and some instant rice. Season with a little salt and toasted onion flakes. Drain and reserve the juice from the cans. This method adds flavor and conserves bottled water. Measure out an equal amount of rice (one to one ratio of liquid to rice) and add all ingredients to a pot. Add about a tablepoon of vegetable oil to prevent sticking. Heat until rice is cooked, approximately 10 minutes. This has been a consistent hit with seniors and kids alike. We have used carrots and green beans or peas, corn and tomatoes, etc. This is a flavorful, mild dinner that is dairy and gluten-free and perfect for sharing with friends or loved ones. If dairy isn't a problem for you or them and you have Alfredo sauce or cheese sauce on hand, you can add some for variety.
Magic Bean Soup is an easy and delicious way to use something you probably have in your pantry!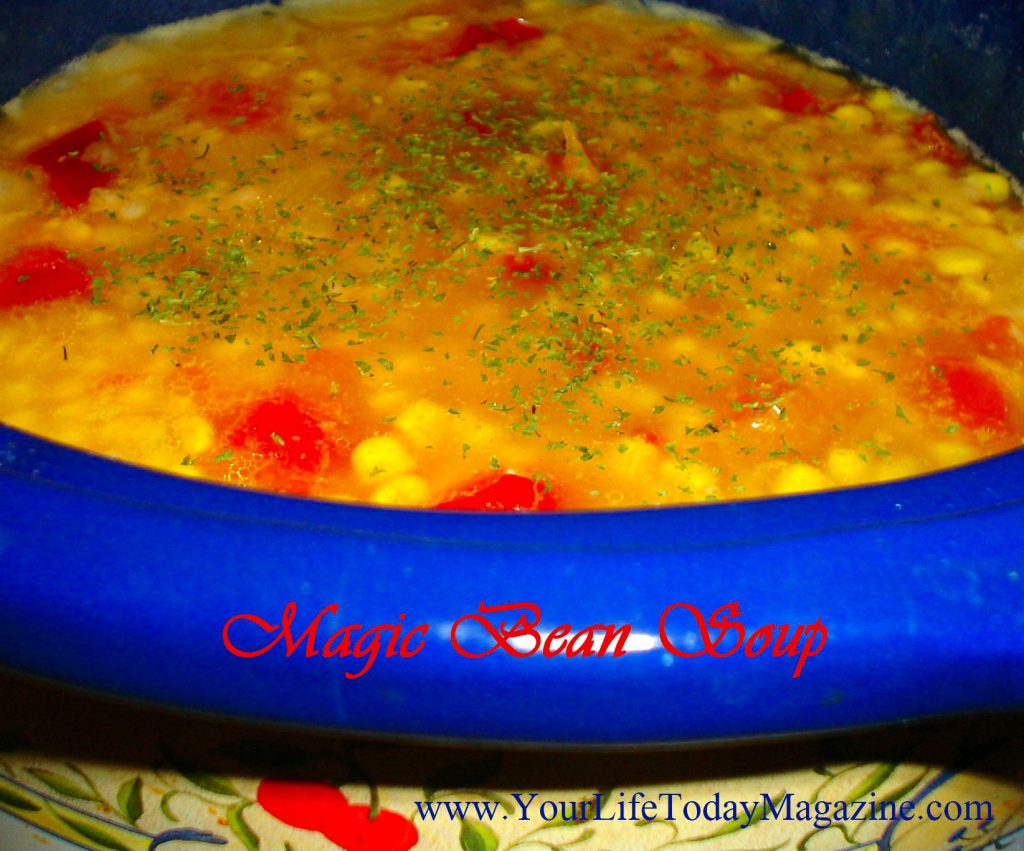 Add herbs to your popcorn for an easy, healthy and tasty snack for family game or movie night!