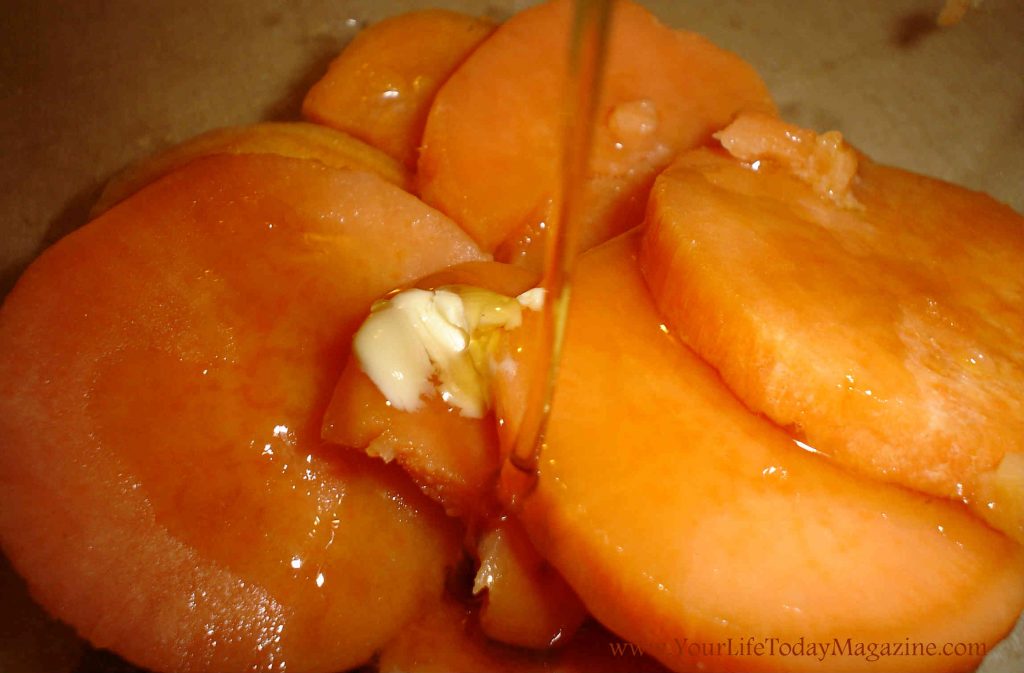 So delicious no one will ever guess it took less than ten minutes to make!
Ingredients
Sweet Potatoes (approx. 1 medium potato per person)
Butter (approx. 1 tsp. per potato)
Real Maple Syrup* (enough to coat)
Dash of Salt
Dash of Pumpkin Pie Spice or Cinnamon
Optional: Chopped Pecans
Directions
If peeling and slicing is challenging for you, use frozen pre-sliced and peeled sweet potatoes to save time. Otherwise, peel and cut sweet potatoes into 1/2 inch slices.
Save oven space by cooking them for approximately five minutes in the microwave. Sprinkle with a dash or two of salt and pumpkin pie spice or cinnamon. Top with slivers of butter and drizzle with maple syrup.
Microwave another minute until melted, and carefully stir to thoroughly coat all pieces. Heat about another minute to caramelize, watching carefully to be sure they don't burn.
Top with chopped pecans if desired.
Serve immediately or refrigerate overnight and reheat when needed. This dish travels and reheats well. The flavors have time to blend if it is made ahead so it tastes even better the next day!
*Note:  Real maple syrup is naturally gluten-free.  If you are sensitive to gluten, be sure yours doesn't have any added ingredients or isn't just maple flavored syrup made with ingredients you shouldn't eat.  (As always, check your spices and other products for hidden gluten and purchase only those that are gluten-free.)