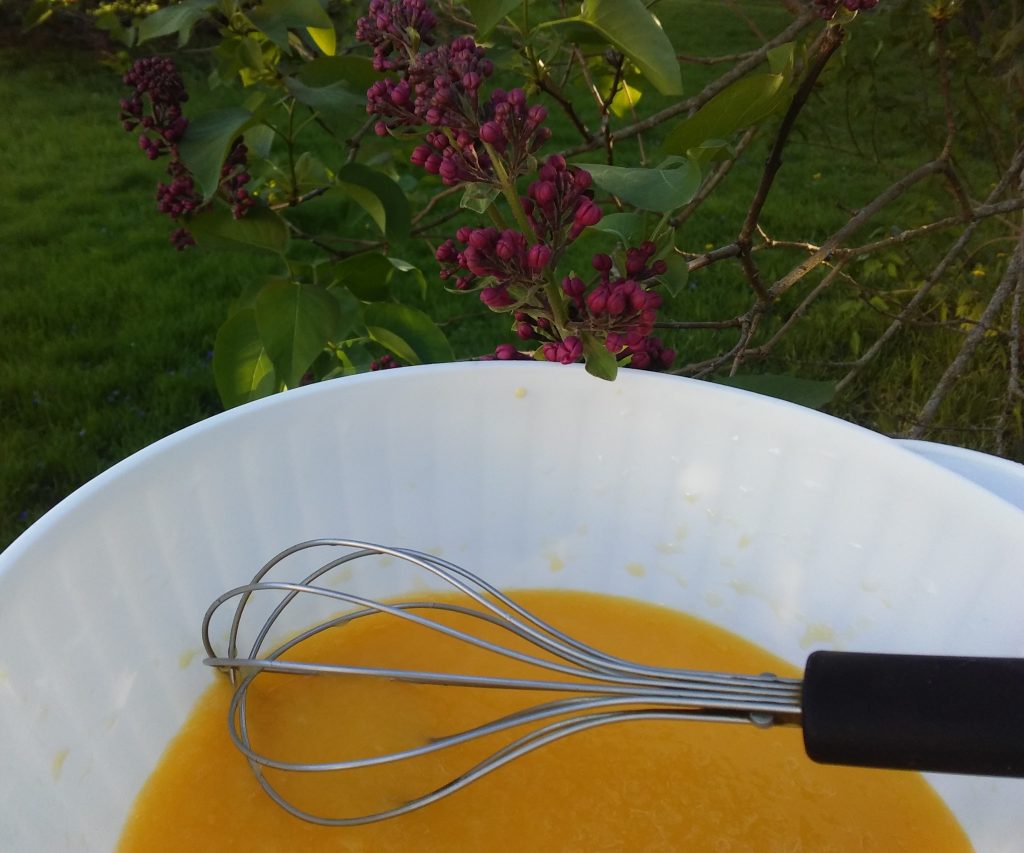 All you need is a freezer, a freezer-safe bowl and a whisk!
Mix together your favorite ingredients, freeze for 25-30 minutes, whisk and repeat until desired texture is reached. Ours took approximately 2 hours, but freezers vary.
We started with 2 cups of orange juice and 1/2 teaspoon vanilla. It was good, but adding 2 cups of half & half made it creamier. (Some liked it better with a little bit of extra sugar.)
Plain canned pineapple juice was a hit with the kids. So was (sweetened) vanilla almond milk. We tried these originally for the one who can't have dairy, but the others were even more enthused than he was! They had more of a slushy/snow cone texture.
You can also add fruit at the end for extra flavor and nutrition.
The possibilities are truly endless!